Find out about interesting online resources and events happening in Perth this month.
NDIS
Here are the latest NDIS Transition Information Sheets for Individuals, Families & Carers supplied by the Dept of Communities (Disability Services):
Information Sheet 2A
Relevant for those within a previous WA-National Disability Insurance Scheme (NDIS) site – known as a transfer site.
Information Sheet 2B
Relevant for those within an area that has started transition to the National Disability Insurance Agency (NDIA).
Information Sheet 2C
Relevant for those in non-NDIS sites (ie: not yet started transition to the Australia-wide NDIS).
Are you ready for the NDIS? Sign up to the NDIS Newsletter to receive regular updates on scheme events and information.
Accessible Housing National Consultation Forums 2018
The Australian Building Codes Board (ABCB) has commenced a new project to examine whether a minimum accessibility standard for housing should be included in the NCC.
Accessible housing is any housing that includes features to enable use by people either with a disability or transitioning through their life stages.
The ABCB will be holding morning consultation forums in each capital city. The Perth forum will be held on Friday 19 October 2018 (indicative only and may be subject to change).
The forums will focus on the ABCB's Accessible Housing Options Paper, which will be released in advance of the consultation forums, will provide an opportunity for attendees to have their say on accessible housing in-person, and have questions directly answered by representatives of the ABCB.
All forums will be free to attend, although booking is essential. Confirmed dates, venues and booking details will be released soon. To ensure you don't miss out, register your interest by emailing nccawareness@abcb.gov.au.
Befriend Events
What is Befriend? Befriend is a Perth based not-for-profit organisation sparking an inclusive, connected world. Befriend is a community of more than 5,500 people in Perth from diverse backgrounds and all walks of life. Governed by a strong Board, it has a small yet skilled staff team running things behind-the-scenes, and a big team of volunteers who are its feet-on-the-ground.
Nightcap Cocktail Party tickets are now on sale. You can get them here.
So buy yourself a ticket and make sure that you go to the party of the year! Dress code is your best cocktail outfit and a hat to impress.
To check out all the Befriend Events head to their events page
Fishability
Fishability is a not for profit association that delivers programs and activities designed to increase the active involvement of people with disabilities into recreational fishing.
Fishability recognises the need to ensure recreational fishing is accessible and affordable to everybody, regardless of ability, skill level or experience.
The organisation was incorporated in 2003. With the support of a large team of volunteers and sponsors, Fishability is able to deliver both jetty and boat programs regularly in the Perth metro area and regional centres at no cost. All volunteers have Working with Children Cards and have Police Clearances and receive regular training to ensure the safety and well-being of participants.
With modified fishing rods, reels and vessel, they can accommodate children and adults with disabilities.
If you are keen to enquire about their program and participate, it is a very simple process. Simply follow the link to the online forms and mapping site for further information or click here to download their participation brochure.
Start using their system by registering as a new client. Then login and go to the activities calendar. Why wait?….start a new hobby today!
Carers WA LGBTIQ Community Recognition of Contribution
Carers WA recognises that people from the lesbian, gay, bisexual, transgender, intersex and queer (LGBTIQ) community may face additional difficulties in accessing support, and they wish to better support the LGBTIQ community. To do so, Carers WA need to better understand the prevalence of individuals identifying as LGBTIQ in their membership, how supported and connected LGBTIQ carers feel currently, and how they can better support LGBTIQ carers. If you identify as LGBTIQ, your support in the 10-minute survey would help them greatly.
To thank people for their contribution, they are giving one lucky winner a free three-night stay at the Anne Bluntish Retreat, a two-bedroom apartment in South Perth, with river and city views.
If you identify as LGBTIQ and are 18 years of age or older, please click on the following survey link.
For information about Support for Families and Carers in the NDIS in WA click here.
NDIS Event: Self-Management
Self-management. A world of opportunity!
The Valued Lives Foundation in partnership with WAiS are presenting an event on Self-Managing and the NDIS. Marita Walker (Project Lead for the NDIA's Self-Management Project) will be speaking at the event.
This event is best suited to people with a disability, their families and others who want to find out more about how to self-manage funding so that you are able to self-direct your supports. This event is also useful for services who could play a role in assisting people to self-manage their supports and for those considering working in such arrangements.
Date: Tuesday 11th September 2018
Time: 10.00am – 2.00pm
Venue: Heathcote Cultural Precinct (Murray House) – 58 Duncraig Road, Applecross, 6153
Click here for more about this event.
The Other Film Festival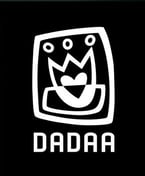 Don't forget DADAA has teamed up with Arts Access Victoria to bring 'The Other Film Festival' to Western Australia for the first time!
Over four days, from 4–7 October, DADAA will be presenting a program of wonderful films, specialist panels and events.